Monitor clusters using Portworx Central on-premises
From Portworx Central, you can monitor one or more Portworx clusters and view the following information.
Health of your nodes, volumes, and drives
Used and available capacity
Current volumes, drives, pools, and snapshots
Prerequisites​
Monitor your Portworx cluster​
From the PX-Central home page, select the Lighthouse icon:

Select your cluster, to navigate to the cluster details page.

Select a node to view detailed information about your volumes, drives, and pools.
View volume details​
You can select a volume to view its details:
In the Volume Info window, select the View Volume Analyzer button to view the sunburst chart for the selected volume.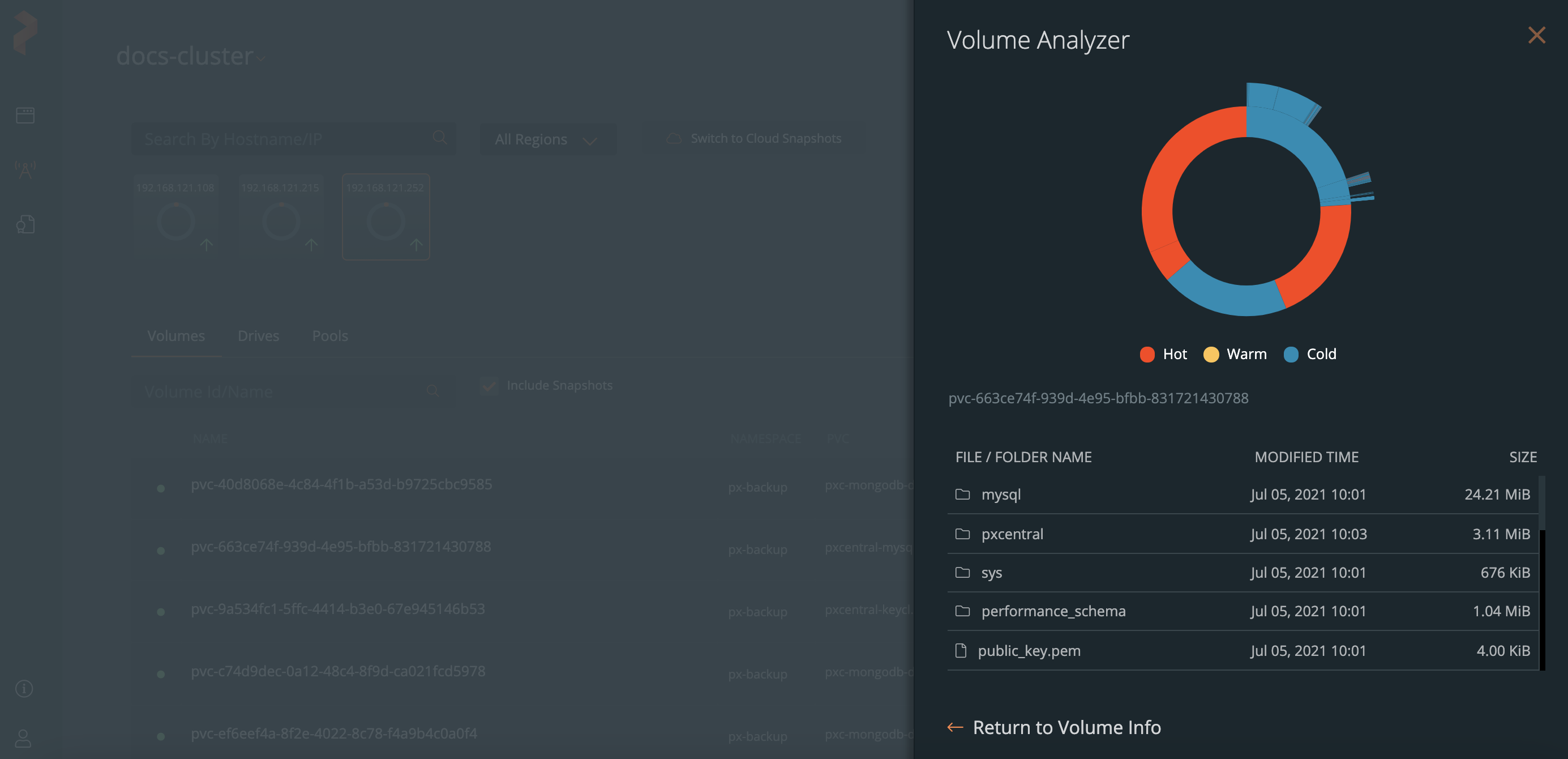 The Volume Analyzer displays folders and files stored in a volume, size of each folder and file, and the modified time for each file. The sunburst graph displays the following color codes to specify the time that you last modified a file or folder:
Hot: less than 24 hours
Warm: less than one week, but more than 24 hours
Cold: more than one week